Preschool Kenpo | Ages 3-5
Kids Kenpo | Tigers Ages 6-9
Kids Kenpo | Youth Ages 10-13
Preschool Kenpo | Ages 3-5
Our Preschool Martial Arts Classes Are Perfect For Ages 3-5
At MSD Kenpo Karate, we believe that the first few years of your child's life can be some of the most important when it comes to development. That's why we offer exciting Preschool Martial Arts classes where students ages 3-5 can learn the very basics of martial arts and have a great time in the process. 
The Ninjas program can help your little one make new friends, develop well-rounded physical skills, and challenge their minds every day.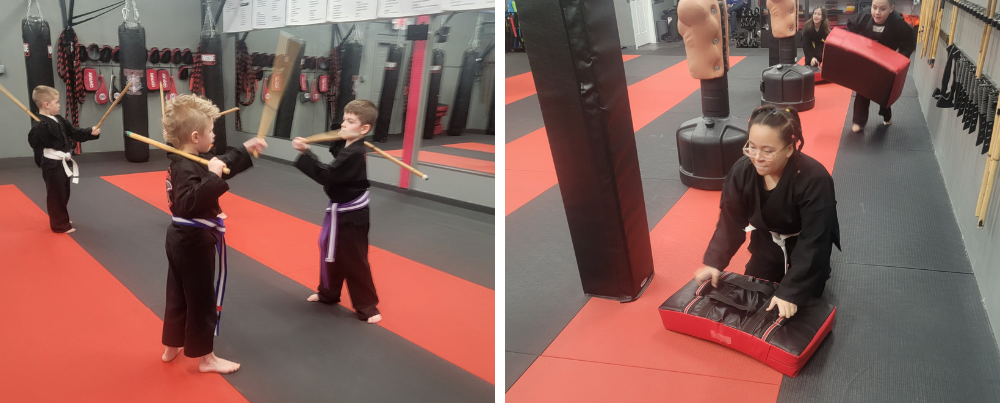 What Can You Expect In Our Preschool Martial Arts Program?
We work hard to maintain a fun, energetic atmosphere where our young students can learn something new every time they train. BUT, we also want each child to understand the importance of skills like discipline, respect, and how to follow directions.
In our Preschool Martial Arts classes, your child will learn the fundamentals of martial arts movements while also learning how to work with others and accomplish their goals. 
Join us in Tonawanda and help your child develop: 
Focus and attention to detail
Balance and body control
Respect for others
Discipline in everything they do 
Get Started Today With Our Preschool Martial Arts Classes In Tonawanda
Come see us at MSD Kenpo Karate and set your child up for success in no time. We're offering a Preschool Martial Arts class that is tons of fun for kids of all backgrounds.
Just fill out the short form on your screen or click the button below to learn more about everything we have to offer.
Kids Kenpo | Tigers Ages 6-9
Kids Kenpo | Youth Ages 10-13